In Japan, hundreds of different ski resorts are located, providing a wonderful opportunity to ride on the virgin snow. They are mainly focused on Hokkaido and Honshu. Most of them are not known internationally, but some are popular all over the world.
JAPAN'S NORTH ISLAND – Hokkaido
One of the most popular ski resorts is Niseko. Endless slopes, dense forests, active nightlife and cozy hospitality of local hotels will appeal to every tourist! If you are worried about the fact that people in Japan do not speak Russian or English, Niseko will prove to be a multinational place with wide language support.
Furano is another large resort, famous for its long ski slopes, the opportunity to ski in an almost family atmosphere. In addition, from Furano you can easily reach other areas suitable for skiing. Continue reading →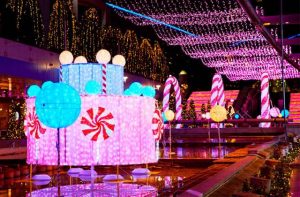 Christmas in Japan is an amazing holiday. The capital of Japan is buried in thousands of colorful lights that will warm your heart even on the coldest December evening. The magic of festive illumination transforms the look of Tokyo and can make any trip unforgettable. We can confidently consider Christmas the best time to visit in Japan!
We want to introduce you to interesting places in Tokyo that we recommend visiting in December. Dress warmly, take a camera with you and get ready to get acquainted with the mysterious world of romance and lights!
ROPPONGI Continue reading →