TOKYO THROUGH THE LENS – THE MOST INTERESTING PLACES FOR A PHOTOSESSION (part 3)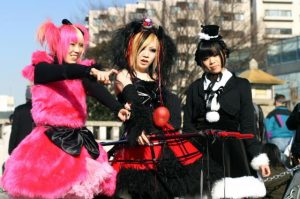 UENO PARK – UNIT OF TEMPLES WITH FLORA AND FAUNA
Ueno Park was created in the distant nineteenth century specifically for the relaxation of the royal family. Now Tokyois are resting here, tired of the crazy rhythm of a huge city. Despite the fact that Tokyo is a modern developing megalopolis, the government is making every effort to plant it, including preserving existing gardens and parks.
World-famous sakura trees grow in Ueno Park, the color of which can be admired from March to April, sometimes longer, depending on the beginning of flowering. Under the shade of sakura, good photos are obtained.
There are also many lakes located around which different types of trees grow. Ueno Park is often used as a practical training venue for biology students. The real pearls of this park were various Shinto shrines. It is impossible not to mention the fact that, having come to the park, you can visit the famous Ueno Zoo and take excellent pictures against animals, boasting them on social networks.
SELFY AT THE CROSSROADS OF SEVEN ROADS
In the very center of Tokyo, in Shibuya, the world-famous intersection of seven roads is located. This intersection of streets is unique and unusual primarily because it is one of the busiest in the world. Many consider it one of the main highlights of the Japanese capital.
The intersection in the Shibuya area is a great place for unforgettable shots. As a rule, tourists take selfies here to boast of staying at one of the busiest intersections of the planet.
Photos at the crossroads will be evidence of traffic in Japan, not only automobile, but also pedestrian.