HOW MUCH DOES TRAINING IN JAPAN COST? (part 2)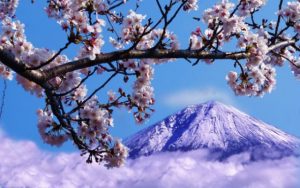 SIGNIFICANCE OF THE JAPANESE LANGUAGE FOR FOREIGNERS WHO DECIDED TO GET EDUCATION IN JAPAN
Despite the openness of Japanese universities to foreign students, the country's educational institutions are characterized by a significant shortage of study programs in English. This is due to the lack of qualified personnel who speak English at the appropriate level.
Therefore, before proceeding, it is necessary to go through the so-called pre-university training in a language school. Why is this needed? Everything is very simple! Since the lion's share of educational programs involves studying in Japanese, without a knowledge of Japanese, a foreigner will not be able to graduate and master the profession for a trivial reason – a lack of understanding of what is being taught.HOW TO CHOOSE A LANGUAGE SCHOOL?
There are quite a lot of language schools in Japan, most of them are in Tokyo, but inexperienced applicants simply do not know about the opportunity to improve their knowledge in such schools and lose all hope of receiving the coveted diploma of a Japanese university due to lack of knowledge of the language.
Language schools most often offer similar educational programs, which differ slightly in focus. Most often, students when choosing a language school pay attention to the financial aspect. Moreover, the primary importance is not even the cost of training, but housing prices. For example, in Tokyo, the cost of living is much higher than in other cities. But in the capital there are more chances to find a good part-time job if a student enters a long-term program.
Having a geographic factor of your own allows you to save on training, because in small cities the cost of living, as well as the cost of food, transportation services, etc. much lower.
The cost is also affected by the course program. The thing is that there is short-term (from 1 week to 3 months) and long-term (from 6 months to 2 years) training. When deciding on a particular school, it is necessary to consider the following:
the program according to which the student will study (the goal that he wants to achieve is preparation for admission, a job placement course, etc.);
full course cost;
school location.
These three main factors are important components of value in general.
HOW MUCH MONEY NEEDS A STUDENT DECIDED TO STUDY AT JAPANESE UNIVERSITY
The question of the specific amount that the student will need is rather complicated. After all, as mentioned above, this will depend on a number of factors.
But you can tentatively determine the approximate amount. To begin with, it should be noted that in Japan, as in most other countries, there are public and private universities. The cost in private, of course, will be several times higher than in public.
The cost of studying at a Japanese private university varies from 875 thousand yen to 3 million yen (and sometimes even higher) per year. Studying at a public institution will cost about 550 thousand yen. Please note that foreigners must pay the entry fee. His sum is 280 thousand yen for public universities and 235 thousand yen for private.
It is noteworthy that the master's course is slightly cheaper: from about 515 thousand yen to 1 million 250 thousand yen. The entrance fee is approximately 190-225 thousand yen.
The average cost of 1 year of study at a language school is 700,000-800,000 yen.
HOW TO PREPARE DOCUMENTS FOR TRAINING IN JAPAN
Despite the fact that it's not so difficult to go to study, nevertheless, for this you need to prepare and submit to the university a certain package of documents. It may vary depending on the chosen institution.
The main securities that will be needed in any case include:
a document confirming the required level of knowledge of Japanese;
proof of education (if you graduated from a university in your home country);
letter of recommendation from the Japanese Embassy;
a letter of recommendation from the university where the student is studying (in case of a trip to the university under the exchange program);
letter of recommendation from the teacher.
Going to study, it is best to contact a company that organizes training in Japanese universities. The student does not have to independently search for the necessary information aimlessly. He will not only be recommended a suitable university, the best price option, but also help to choose a language school, without which obtaining a higher education in Japan can be very problematic.
In order to start registration at a language school, you must submit an appropriate application and fill out a school application. Deal with this will help qualified employees of a company specializing in training in Japan.